The Amazon Fire Phone is starting Pre-Orders. Let's take a look: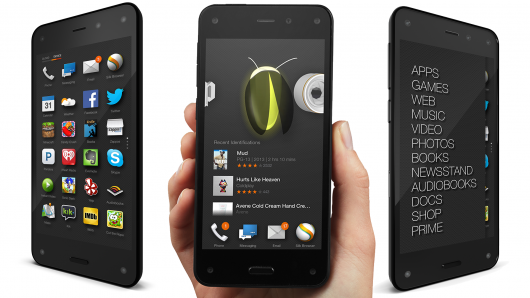 This is very interesting. I have to predict that this one will be MUCH more successful than any of the Facebook phone crapola that we saw a year or so past. I'm liking the design and the "Amazon Fire Phone" is really packing a nice list of features; Some of which haven't really been seen on a phone until now. One really cool feature is this "Firefly" button: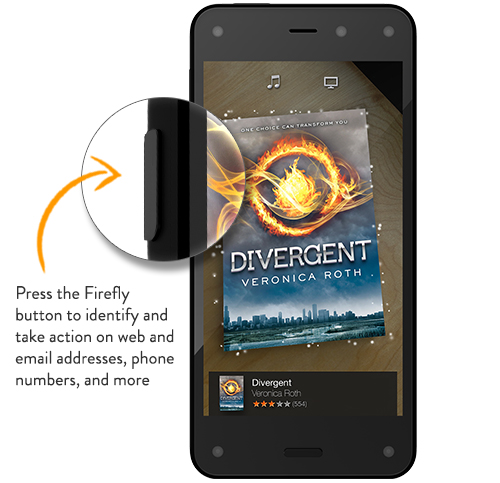 If you have an Android phone now and also have the Amazon app, you might know about "Flow". Flow is integrated as part of the search feature in the Amazon app. You can use your camera to search. Point it at a poster, bar of soap, deodorant, a movie, a book cover and more. The premise is that you will then get an Amazon listing with a direct link to see reviews, compare prices, and buy the item yourself. I've been using it a lot since it came out. This "Firefly" feature seems to be VERY similar, except that it SEEMS to be indicating it can also read text successfully. Meaning that you can view a business card or web address with your phone camera, and then be able to interact or navigate to those web addresses and presumably save the contact number.
This phone has REALLY packed a lot of features in. I know I've said that already, but it needed to be said again. I haven't held one in my hand yet, but it seems sleek and functional. Some key points:
3D display that interacts and changes as you tilt the device (new menu functionality and gameplay is possible with this)
2GB of RAM with 2.2Ghz processor
13MP Camera
Fire OS 3.5.0 (a little different from Android, but looks impressive)
4.7″ screen
365 days a year, 24/7 technical support for FREE?!
All of that, and it is currently including a year of Prime for Free. So you get free 2-day shipping free for a year (and Amazon Prime Instant Video streaming access). Wow. I want to play with one before I make a final judgement, but at the moment I would support a leap of faith to try it out if you like what you've seen so far. I'm thinking I cannot access the "Google Play Store" and can only use "Amazon's App Store" which doesn't make me too happy, that is the only reason I will not likely be purchasing.
For more information, click on any of the pictures in this post to be taken to the main phone's page. Watch the promo video and let me know what you think. It's pretty fantastic from what I can see…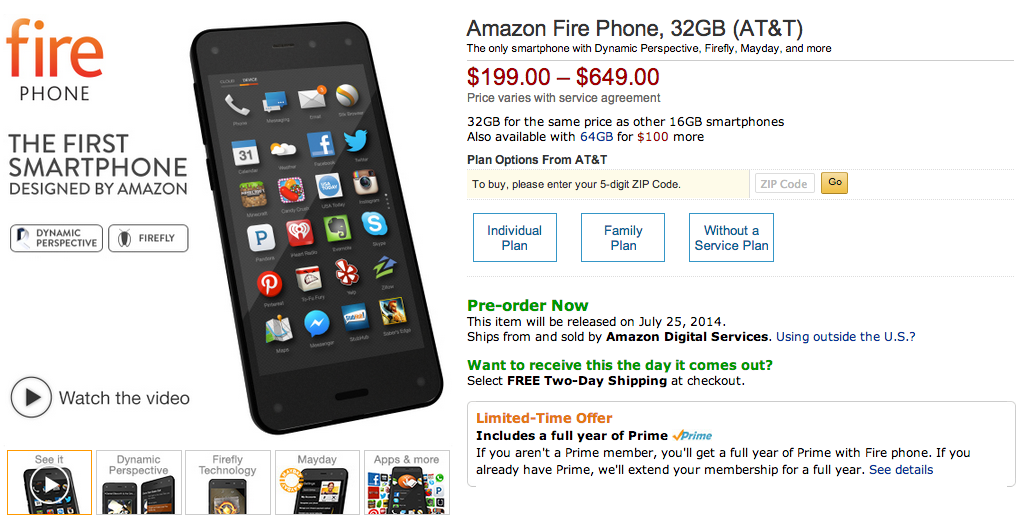 Thanks for Reading!
-Matthew Pizgatti